---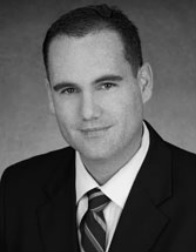 DAN MCDONALD
practice areas
​
Real Estate
Fair Housing / Group Homes
Civil Litigation
Business, Commercial, and Corporate Services
professional experience
Dan has broad real estate and business experience. For more than 17 years he has represented lenders and other financial institutions, businesses, local governments, associations, and individuals in hundreds of transactions, lawsuits, administrative proceedings and appeals. Prior to forming McDonald Fielding, he was the managing partner of Smith Hartvigsen, PLLC and a shareholder at Kirton McConkie, Utah's largest law firm. He has owned and operated his own title company and real estate development company.
His real estate experience includes acquisition and disposition of FDIC commercial loan portfolios, judicial and nonjudicial foreclosures, receiverships, commercial leasing (industrial/warehouse, office, and retail) and eviction, loan sales, loan restructuring and workouts, private money financing, mezzanine financing, title insurance coverage, escrow negligence, broker and agent defense, boundary disputes, Uniform Assignment of Rents Act, real estate acquisition and development, trespass and nuisance, land use and development, billboards, underground storage tanks, due diligence, acquisition and disposition of loan portfolios, owner's association disputes, Fair Housing Act and ADA compliance and liability, group homes and RTFs, easements, contract drafting and negotiations, RESPA compliance, DRE investigations and defense, and government relations. He is licensed in title and escrow by the Utah Department of Insurance.
Dan has handled Fair Housing Act, ADA, Rehabilitation Act, and 42 U.S.C. § 1983 cases throughout the western United States. He routinely gives training presentations to various groups of attorneys, cities, counties and governmental organizations throughout the western United States with regard to group homes and residential treatment facilities.
Dan has always had a busy general litigation practice, representing clients and trying cases in a broad variety of commercial disputes, including cases that involve business torts, breach of contract, breach of the implied covenant of good faith and fair dealing, director and officer liability, alter ego liability, referendums and initiatives, Fair Housing Act, ADA, 42 U.S.C. § 1983, disputed LLC or stock ownership, shareholder's derivative actions, broker and agent defense, and insurance coverage disputes.
education
Juris Doctor, J. Reuben Clark Law School, cum laude
B.S., University of Utah, cum laude
honors, awards, & distinctions
"Legal Elite," Utah Business Magazine, 2005 (Civil Trial Practice), 2008-2013 (Business Litigation and/or Real Estate), 2016 (Real Estate)
President, Constitutional Law Section of the Utah State Bar Association, 2011-2012
ABA National Trial Academy Certificate of Achievement, 2004
Douglas H. Parker Award for Outstanding Performance in Jurisprudence
Foundation Press Award for Excellence in Constitutional Law
Code-Co Publishing Co. Award for Outstanding Accomplishments in Legal Research and Writing
Scholarly Writing Award
Lead Articles Editor, BYU Law Review
publications/speaking engagements
Failure to Disclose: Case Studies Uncover When Real Estate Agents Might be Liable, CRES Insurance Services Case Studies (https://www.cresinsurance.com/failure-to-disclose/), 2016


Group Homes & the Fair Housing Act: You Don't Always Have to Say "Yes", 2013 Annual Seminar on Municipal Law, Colorado Municipal League, Steamboat Springs, Colorado, October 11, 2013
Group Homes & the Fair Housing Act: You Don't Always Have to Say "Yes", Wyoming Association of Local Government Attorneys (WALGA), Riverton, Wyoming, June 13, 2013
Fair Housing Act Landmines, Utah Association of Counties Annual Convention, November, 2012
Model Ordinances – Group Homes, Utah Prosecution Council Annual Civil Training Conference, October 2012
Group Homes: The Feds, the State, and your Zoning Ordinance, Utah Prosecution Council Annual Civil Training Conference, October 2011.
Group Homes and the Fair Housing Act, Utah Land Use Institute Fall Conference, 2011.
Fair Housing Act, Utah Counties Indemnity Pool Risk Management Conference, 2011.
Documented Disclosure, Utah Association of Realtors Annual Conference, 2010.
Regulating Sexually-Oriented Businesses: The Regulatory Uncertainties of a Regime of Prohibitions by Indirection and the Obscenity Doctrine's Communal Solution, 1997 B.Y.U. L. Rev. 339.
A Primer on 42 U.S.C. § 1983, 12 Utah Bar. J. 29 (May 1999).
personal
Dan is happily married to his lifelong love and high-school sweetheart. Together they have five amazing children. He loves the outdoors and is enthusiastic about fishing, backpacking, skiing, and golf. Despite the fact that he lives in Utah County, he is a devoted supporter of the University of Utah Utes.
---
---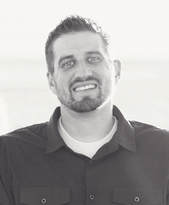 ​
​KYLE FIELDING
practice areas
Real Estate
Redevelopment
Local Government/Municipal
Estate Planning
Business Contracts, Formations, and Strategies
professional experience
​
Kyle graduated with honors in the top of his class from the J. Reuben Clark Law School at Brigham Young University. He served as an editor on the BYU Law Review, a prestigious position, and also clerked for the BYU Office of the General Counsel (i.e., the University Attorney's office). Kyle started his career as a lawyer in downtown Salt Lake City at one of the largest firms in the State of Utah. Taking his big firm experience and training with him, Kyle then co-founded McDonald Fielding, PLLC, a unique law firm founded on a modern approach to providing exceptional service.
​
​​approach to providing uniquely great service
Kyle's approach is different than the approach of many of his competitors. Kyle understands that a large number of his clients that have superior knowledge and skill when it comes to their business and transactions, Kyle's role as legal counsel needs to be focused on a narrow issue. For others, more broad representation is required. Kyle is flexible and is willing to work with his clients according to their needs, not his demands. Flexibility is paramount, along with exceptional service and accessibility. His clients have his cell phone number, and he encourages them to call or text when they need his assistance. He takes pride in meeting his clients' communication needs in a modern, on-demand world.
​
Mark Twain famously penned to a friend: "If I had more time I would write a shorter letter." Mr. Twain realized that quite often, less is actually more. Kyle stands by the "less is more" approach to delivering great service. Less fees, less wasted time, less stress, less hassle, less conflicts, and less worry. More accessibility, more expertise, more efficiency, more personalized service, more individual attention, more creativity, and more client satisfaction. Kyle intensely focuses on what is important, and doesn't let anything else interfere.
personal
When he is not working, Kyle most enjoys spending time with his wife and six children. He is an avid golfer and a very mediocre, but enthusiastic, tennis player. Of course, living in the mountains, he also enjoys a good bike ride, a camping escape, and a beautiful hike.
---